JOMO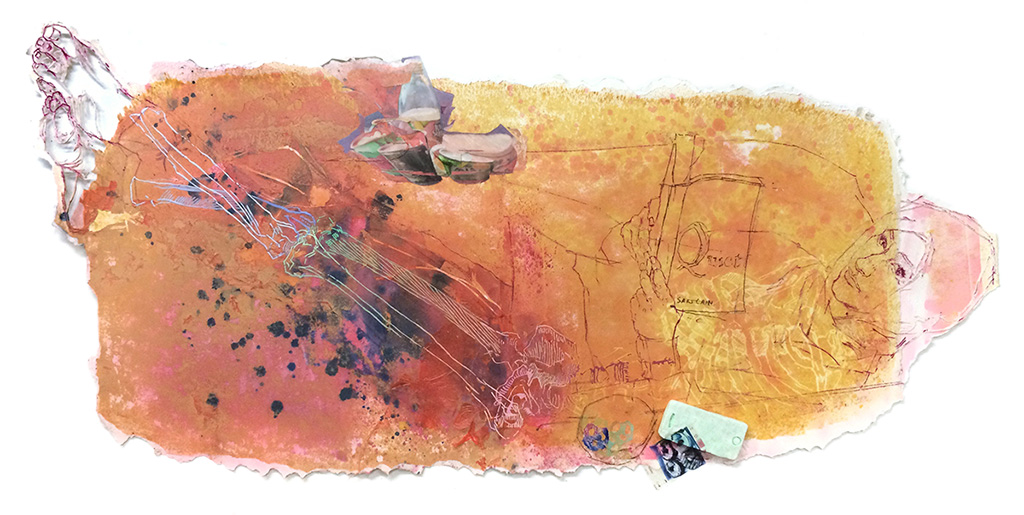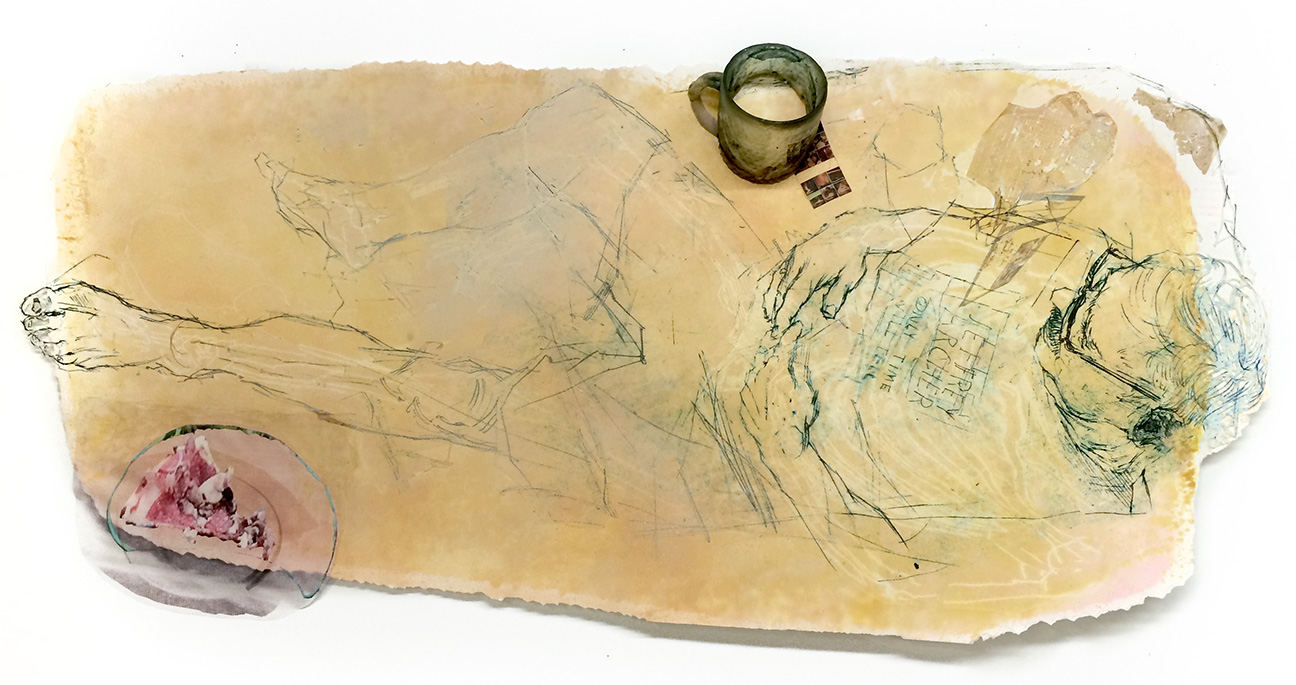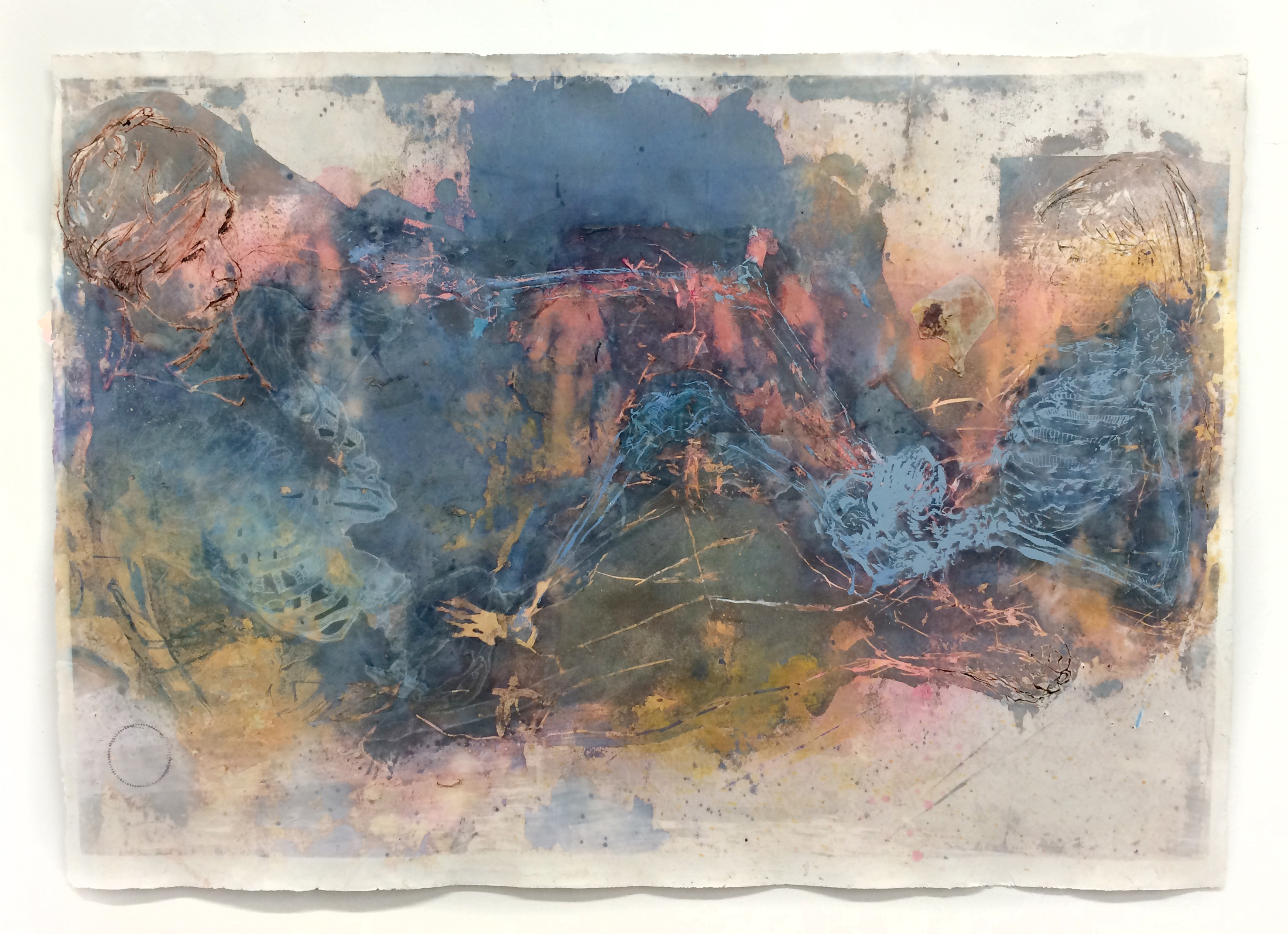 Between 2014-2016, Los Angeles based artist Kate Sikorski began exploring the possibility of subverting the worst aspects of online social connection through deliberate experiments in how she structured her portraiture process.
Taking the "JOMO" inversion of the popular Internet acronym "FOMO" as the title of her series, Sikorski put the emphasis not on the anxiety arising from the "fear of missing out" but on the joy of experiencing life's alternative moments spent offline.
Meeting her own social media network friends individually in natural outdoor settings, Sikorski collected direct observational figure sketches. In exchange for their modeling services, she brought each volunteer sitter their favorite meal (often proclaimed on social media). Each sitter reclined, ate, and inevitably and shared their stories of social media frustration from a bathtub that Sikorski procured on Craigslist and filled with freshly washed pillows and blankets. These live (and clothed) model sessions forced both artist and sitter to wash away the residue of online consumption while listening to waves crash, smelling freshly cut grass, or soaking in the gentle warmth of the southern CA sun.